Einstein (or as I like to call him, Mr. E.) is a very handsome blockhead English black lab—a true gentleman's dog. We adopted him in 2011 when he was 2 years old as a released guide dog from the GD Foundation. This means he was trained as a working dog, so he expects to come with you wherever you go. He is a gentle companion who will wait for you until you are done, anywhere you take him. He loves to go for a walk and sniff everything in his path.
Einstein weighs in at 85 pounds and wants to cuddle with you on the sofa and run around the main floor of my house in and out of each room with his favorite toy. He has his preferred spots to nap in but loves to lay on the rug in front of the fireplace.
As a designer, I have made my house dog friendly with polypropylene rugs, darker colored sofas, rooms that are not too precious. Dogs want to be wherever you are, and that is especially true of black labs. I put in a doggy door so he can come in and out as he wishes. Our house would not be complete without him.
One of my favorite times of the day is in the early morning when I come down to make coffee and he greets me by rolling on his back for his morning belly rub and gives me his goofy upside-down smile. So good!
Since the unconditional love and companionship of a dog can't be beat, I've rounded up some beautifully inspired spaces filled with the essence of puppy love. See? It is possible to be chic and accommodate our furry friends. Enjoy!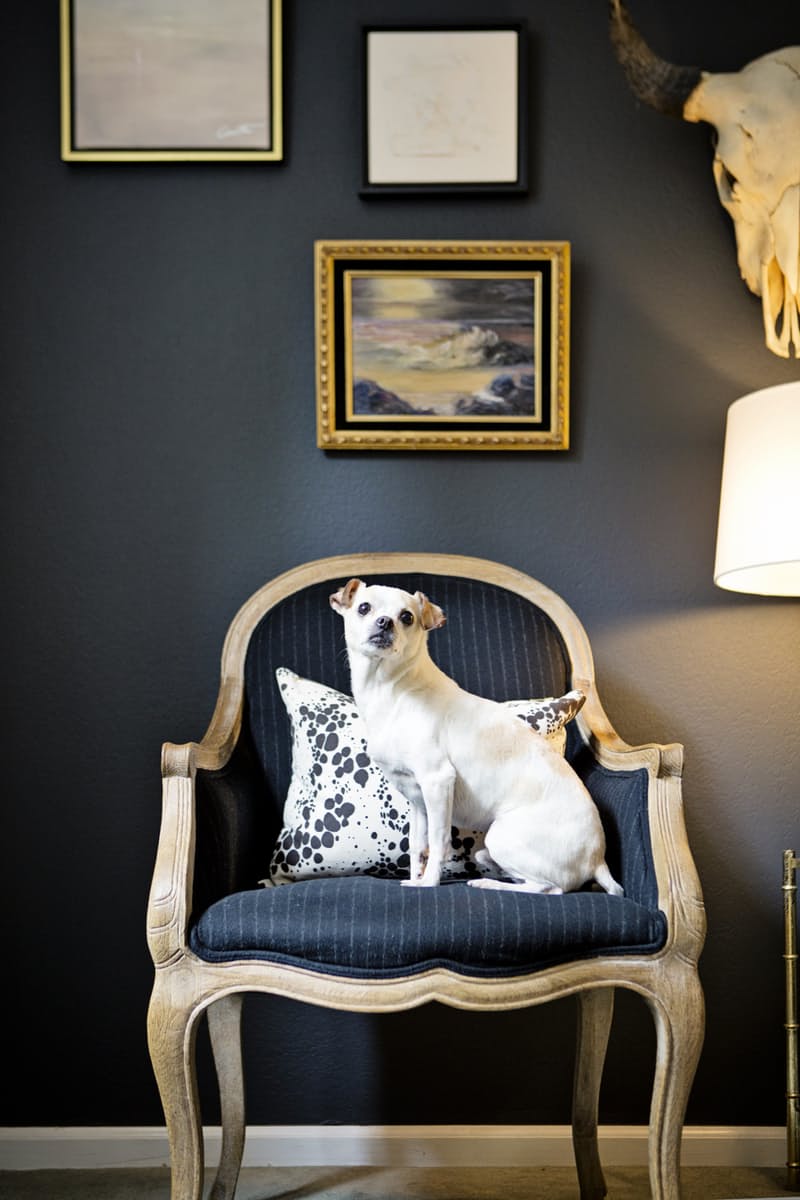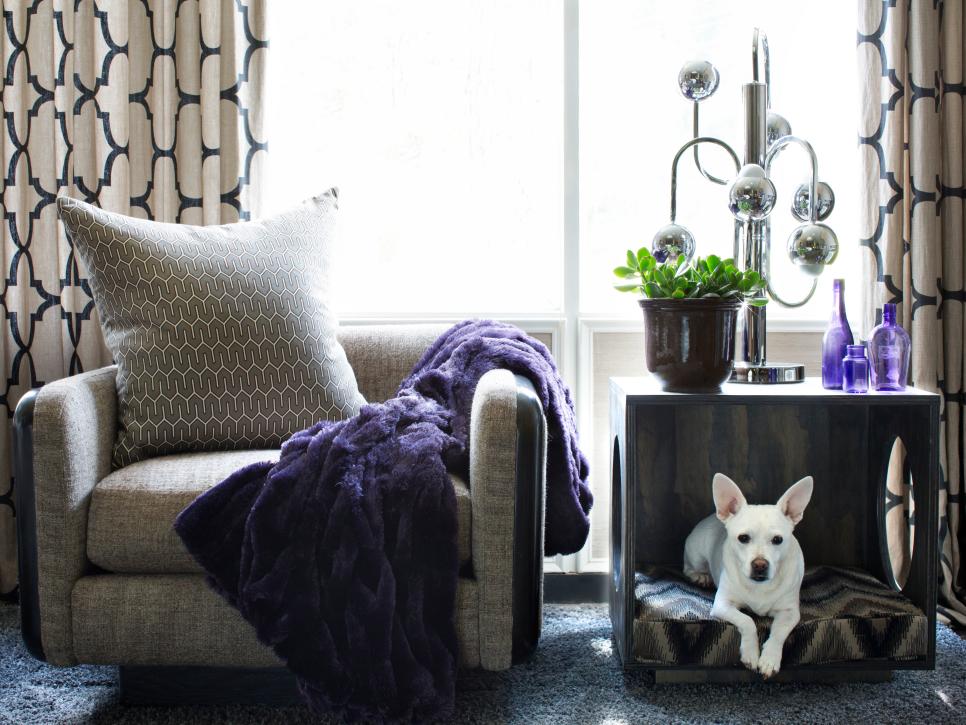 1/Photo by Simon Upton via Architectural Digest. 2/Photo by Ryan Tansey via Design Sponge. 3/Photo courtesy of Zak + Fox via Town and Country Magazine. 4/Photo by Patrick Cline for EKB Interiors. 5/Photo via Art et Decor. 6/Photo by Kim Lucian via Apartment Therapy. 7/Photo courtesy Brian Patrick Flynn via DIY Network. 8/Photo by Ngoc Minh Ngo via Architectural Digest. 9/Photo by Scott Frances via Architectural Digest.